Deftones in Concert
.Crudo captured Deftones' explosive concert in Lupo's Heartbreak Hotel, Providence, Rhode Island.
The band began the concert by blasting into "Diamond Eyes", the title track from their latest album. We thought the band would stick to their new stuff, but  they surprised us by playing songs from their earlier albums. Their die-hard fan base, who have stuck around since the band's debut in 1995, were psyched to rock out to classics like "Bored", "7 Words", and "My Own Summer (Shove it)", as well as hits from White Pony (such as "Knife Party" and "Change in the House of Flies"), Saturday Night Wrist, and, of course, Diamond Eyes.
We live in a world where the frivolous music industry trembles and fluctuates. Building a loyal fan base seems harder with every passing hour as music-lovers everywhere are bombarded with overwhelming loads of new music per minute and attention spans run faster than you can type "YouTube". Deftones is a band that has long proven their longevity and originality in sound among the years and have stood strong amidst the changing musical panorama. Their capacity to continue producing amazing albums and timeless music seems like a phenomenon nowadays. And their live performance does not fail to satisfy: Their songs not only remained faithful to the quality of the album tracks, but they also increased in intensity with their energetic performance. In our opinion, Deftones remains a national treasure of rockdom.
Check out our photos and video of the concert!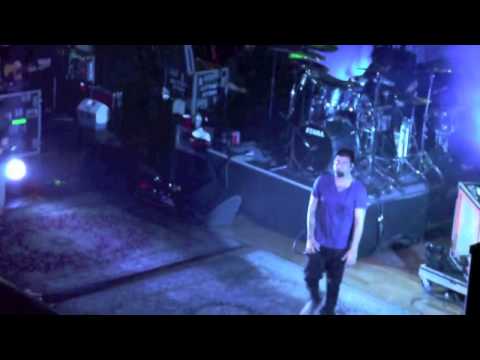 w