Femme Fatales and The Guitars That Follow


Within Rock, female lead singers have this compounded sexual allure of not just being a female in a male dominated genre, but also being talented musicians, able to play music that rocks your socks off. And if you're in HER band, hell hath no fury like a woman lead singer when you fuck up the cords of her song. I'm not talking about pop acts like the bubblegum Katie Perry, Britney Spears, or politically oriented/gender bending Lady Gaga…I'm talking about rock musicians; women kicking ass for being women and not apologizing for being in your face, raw, loud, creative, talented, and terrifyingly sexy in the spotlight. Regardless of sex and sexual orientation, people always find strong women highly attractive. Siouxie Sioux, Joan Jett, Lita Ford, Janis Joplin, just to drop a few names, are amongst the most admired acts in rock and roll history. Today, we are witnessing a wave of recent and refreshing female leads, like Kathleen Hanna (Bikini Kill, Le Tigre), Alison Mosshart (The Kills, The Dead Weather), Karen O (Yeah Yeah Yeahs), Alice Glass (Crystal Castles), and Alexis Krauss (Sleigh Bells).
Some of these new female leads, like Alison and Alexis, are part of a power duo with a male guitarist.  I find an intriguing and seductive element to this gender power play, very much like the "femme fatales" of film noir; seductive temptresses that have enchanted the male musicians that follow. Let's take a moment to focus on two popular bands with powerful lead ladies: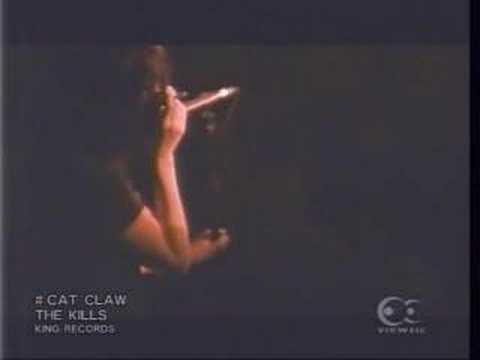 The Kills – "Cat Claws"
The Kills is the quintessential Indie Rock hipster band that you happen to love despite the stigma.  Alison Mosshart cannot get any sexier, especially with this track/video. British guitarist Jamie Hince follows her with his typical red hot passion for Mosshart. Is he still dating Kate Moss? I wonder if Mosshart will be dedicated to performing with The Dead Weather more these days now that Jack White has broken with The White Stripes. Anyway, The Kills packs a punch on every track; but once you see them live, you'll understand that there is such a thing as sex on stage (unless your on one of those sex cults a la "Eyes Wide Shut").
Sleigh Bells – "Infinity Guitars"
What happens when you combine an alt pop singer with a hardcore punk guitarist? Sleigh Bells, that's what! Don't let the wardrobe fool you; Derek Miller (from the hardcore band Poison the Well) and Alexis Krauss (from teen pop group Rubyblue) like to be crass on yo' ass with this track. I haven't seen them perform live, but their shows do attract an eclectic crowd. Hell, even my 45 year-old mom likes them. Let this video introduce you to an awesome band. I do suggest you peruse online to see the rest of their stuff from the album Treats.
w