Swedish Rap with a Swing
Movits! kicks it up with its fusion of Swedish rap, swing, and jazz.
The innovative musical style of the tuxedo-clad band turns heads in the U.S.
The Swedish band Movits! reaches #2 on the iTunes hip-hop chart and achieves a quarter of a million views on YouTube with the single, "Fel Del Av Gården."
In 2008, the band releases its debut album, Äppelknyckarjazz ("Apple Swiper Jazz"), which catches the attention of Comedy Central Records. The label signs the band and arranges for the album's U.S. release in 2009.
Johan Jivin' Rensfeldt (vocals), his brother Anders Rensfeldt (DJ), and Joakim Nilsson (saxophone) form the members of the ensamble.
Inspiration for the group's name originates from a character named Fader Movitz in the Epistles of Fredman by the 18th century Swedish poet Carl Michael Bellman.
The album is named after the pants that Swedish children from the streets wore in the 30s and 40s. A dozen musicians collaborated on the recording process to achieve the swing-era sound.
After a tour around United States and Europe, the band is currently working on its next album.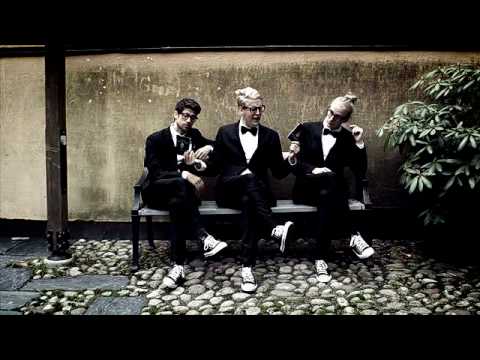 w