Video Mix-Tape [vol.1]
"Video Mix Tape": Oda al cassette mix en la era del video.
[Ver arriba para el enlace al playlist en nuestro canal de YouTube]
Este es el primer playlist de videos musicales recomendados por nuestro equipo editorial. Tendremos un nuevo "Video Mix Tape" todas las semanas. ¡Que lo disfruten!
Chequea el Video "Mix Tape" [vol.2].
1- Calle Trece – "Calma Pueblo"
El residente vuelve a retar ideologías con otro exelente video. .Crudo vota a favor de la revolución desnuda.
2- Daft Punk – "Derezzed"
"Electrify the boys and girls if you'd be so kind."
3- Mala Rodríguez – "Un Corazón"
Un romance alienígena le da un nuevo giro a la bella y la bestia. Para todo aquel con un sweet spot por el enlace entre lo bello, lo grotesco y la Mala.
4- Deftones – "Diamond Eyes"
Sin palabras. Solo pura emoción. Acaban de estrenar otro video, "You've Seen the Butcher"; explosivo y sensual, como siempre.
5- A Perfect Circle – "Weak and Powerless"
Después de tanto tiempo, se presentaron en vivo anoche en el show de Jimmy Kimmel. Comienzan una gira la próxima semana, por primera vez en seis años.
6- Emilie Simon – "Devil at my Door"
La reina francesa de la música experimental, con todo y su power glove, en una presentación en Bedford.
7- Warpaint – "Elephants"
Aquí va nuestro voto por una de las mejores banda femeninas de la década.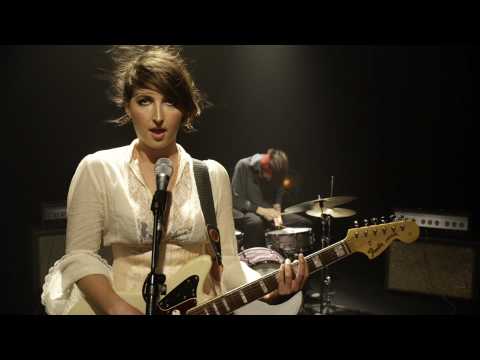 w